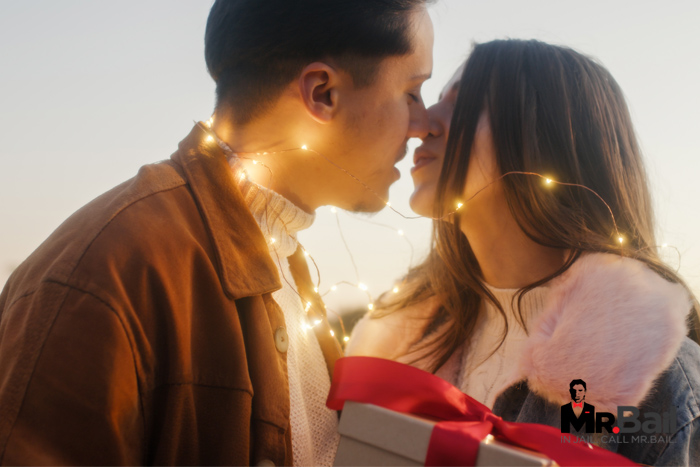 If you think you got into trouble for not remembering to pick up a dozen roses for your sweetheart last Valentine's Day, we guarantee it's nothing compared to how mad they will be when you spend this Valentine's Day in jail. It's the kind of thing you'll never stop hearing about.
While we can't make the charges you're facing go away, we can make your romantic life a bit easier by making sure your significant other isn't furious with you. Thanks to our bail bonds program we can arrange things so you're not only with your sweetheart on Valentine's Day but also able to take them out for a nice dinner. Trust us, spending Valentine's Day with them goes a long way to keeping your home life calm and happy.
The best way to make sure you aren't locked away on Valentine's Day is by contacting us. We've made it incredibly easy. Simply pick up the phone and call.
Yes, we do require a 1% to 5% fee but we also realize that that amount simply isn't feasible for everyone. After all, bail isn't something most people save for. We have tried to make qualifying for a bail bond easier by creating a payment program that includes zero percent interest as well as flexible payments. Taking advantage of our payment plan not only means spending Valentine's Day with your sweetheart, but also having some money left over for a nice gift.
We have the experience and contacts needed to quickly post your bail bond. Once the paperwork has been filled out and the court has processed the check, you'll be free to rejoin your sweetheart so you can celebrate the most romantic of holidays. Once you're reunited, you'll realize that contacting Tennessee Bail Bonds is one of the best decisions you've made!
There are several reasons you should consider Tennessee Bail Bonds, including:
Simple contracts
24/7 service
Phone consultations
Online consultations
Zero worry about hidden fees
Zero-interest bail bond
Fast service
Discretion
The sooner you contact us, the sooner we'll reunite you with your sweetheart for Valentine's Day. For a free consultation call (855) 467-2245 or click the Chat with Us now link.